Introduction
How much money, after tax, can you make in an hour? $50? $500? $5,000?
How about $200,793?
According to the Australian Bureau of Statistics, the average Australian earns $1,714 per week before tax. That's $1,309 after tax which equates to $34.45 per hour.
And the average mortgage across this great brown land looks like this
Source: Commsec, ABS
What Interest Are You Currently Paying?
Now lets assume you've been with your bank for a while and you know you should ask for a better deal but you haven't yet, maybe you were worried about the impact COVID has had on you and bringing attention to yourself, maybe you just haven't got around to it, maybe you can't think of anything worse than having to talk to your bank, regardless of the reason let's assume you're currently paying 3-4%.
You May Also Like
Here's a snapshot of the 6 lowest rates we have access to on our panel of lenders
Variable Rates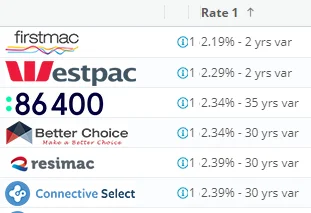 Fixed Rates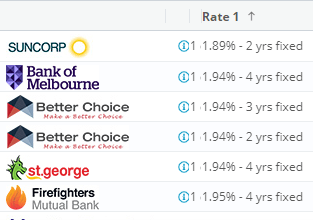 So let's assume given what you are paying and what rates are out there, you could save up to 1.5% on your mortgage rate.
On the average Australian mortgage balance that would be a saving of $426 per month and $153,293 over a 30 year loan period!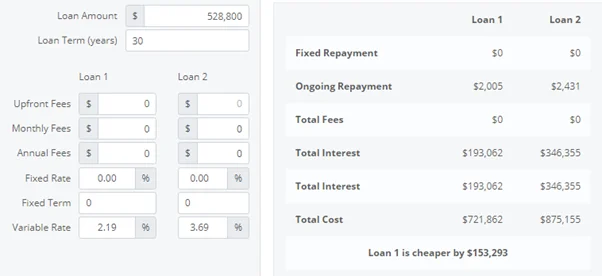 And on a state by state basis it would look like this
Interest Saving On Average Mortgage Balances
Now if the repayments continued at the original repayment amount each month* that will pay the loan off 6.9 years faster and reduce total interest paid by even more. Check it out!
*paying fortnightly will save you even more!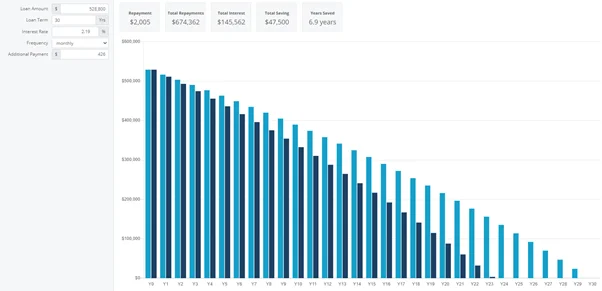 | | Extra Repayment Interest Saved | Rate Reduction Interest Saved | |
| --- | --- | --- | --- |
| | | | |
| | | | |
| | | | |
| | | | |
| | | | |
| | | | |
| | | | |
| | | | |
| | | | |
So the average Australian could save a total of $200,793 (after tax!)
How Do You Get A Better Interest Rate?
Ok, so I've got your attention – how exactly can you reduce your interest rate?
Like getting a dance at the blue light disco…..You ask.
Amazing things can happen if only you ask.
But before you do, you need to do a little bit of homework – This will take no more than 1 hour MAX.
Step 1
Log into your internet banking, go to your mortgage account and find the exact rate you are paying. Write that down.
Now write down;
How long have you been a customer of this bank/lender
How much are you ahead on your repayments
Have you missed any payments? If so, how long ago?
What is the loan to value ratio of the property (property value/mortgage amount)
Do you have any other accounts with this bank (e.g savings, cheque, credit cards, personal/car loans etc)
You May Also Like
Step 2
Go to your current lender's website and look at their rates for new customers.
Write that down.
Step 3
Go online to a comparison website like Canstar or Finder and see what other lenders are offering. Write down the top 3.
Note: make sure you are comparing apples with apples. Some of the really cheap rates have limits on LVR (like < 60%). Step 4
Think about your wealth creation goals. Are you aiming to;
Buy a residential investment property?
Holiday house?
Office/shed for your business?
Do you want to buy some managed funds or shares?
Or buy a business?
Step 5
Pick up the phone and call your lender.
Here's a script of how to run this call. Just fill in the blanks below with the info you gathered in the previous steps;
You: Hi, I've been a customer for [insert time you've been a customer] and I'm calling to ask for your help
Bank: Thanks for being such a loyal customer, how can we help?
You: Well I've currently got a mortgage with you of $XXXX, with a property value of about $XXXX. And we're $XXXX ahead on our repayments and never missed a payment. We've got [insert other accounts you have with them] with you.
And our goal is to [insert wealth creation goal] but we're still getting charged XXX% on our mortgage with you. I see you're offering new customers XX% and [insert lender 1 offer, lender 2 offer & lender 3 offer (i.e NAB are offering…, WBC are offering… & Macquarie) are offering…..
To help us achieve our goal of [insert wealth creation goal] we could really use your help to provide the lowest rate possible. If you can't help us we're willing to refinance to another lender.
Now the bank will put you on hold, and come back with an offer. That's usually not their best offer. So if it's a bit ordinary and you can still get a better offer by refinancing, then bat it back and ask them if that's the best they can do. They are counting on you not wanting to go through and refinance your home loan (which it really isn't that big of a hassle). So call their bluff and ask if they can do better.
They'll usually put you on hold again and come back with a different number. If that number is acceptable – take it. If not, then it's time to get in touch and see if refinancing your home loan is for you.
Conclusion
Following this process you might have saved yourself more in 1 hour than the average Australian earns after tax in almost 3 years.
That's crazy!
Here's the math if you don't believe me.
$1,309 x 52 = $68,068.
$200,793/$68,068 = 2.95.
And that's how long it takes to earn it. Not save it!
Look I know your busy, and finance might not be your thing, but seriously this can propel you and your family towards a better financial future.
So before you refinance your home loan try this first and see how you go.
If the bank won't play ball get in touch and our mortgage broker will see what we can do for you.